What We Do
Anchor House – Affordable transitional housing for former foster youth
In addition to volunteering with the Habitat for Humanity build of Anchor House, our club provided the common room & outdoor furnishings for Anchor House with grants received from the Kiwanis Children's Fund and the Rocky Mountain District Kiwanis Foundation. We continue to support them through resident mentorship opportunities and move-in kits as the residents transition on their path to independence.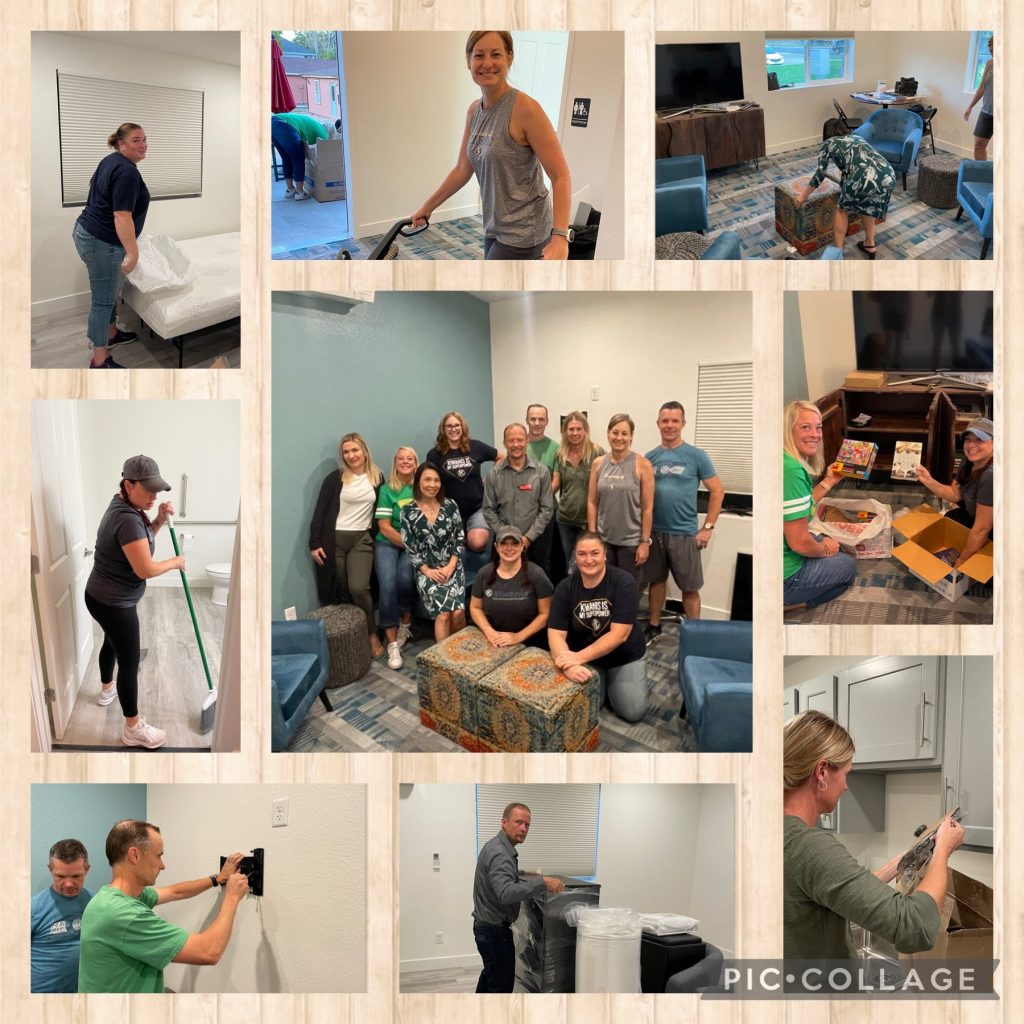 Annual Winter Coat Drive
Donated winter coats, hats and gloves were provided to local elementary schools for children needing these basic winter necessities thanks to community partners that hosted collection sites.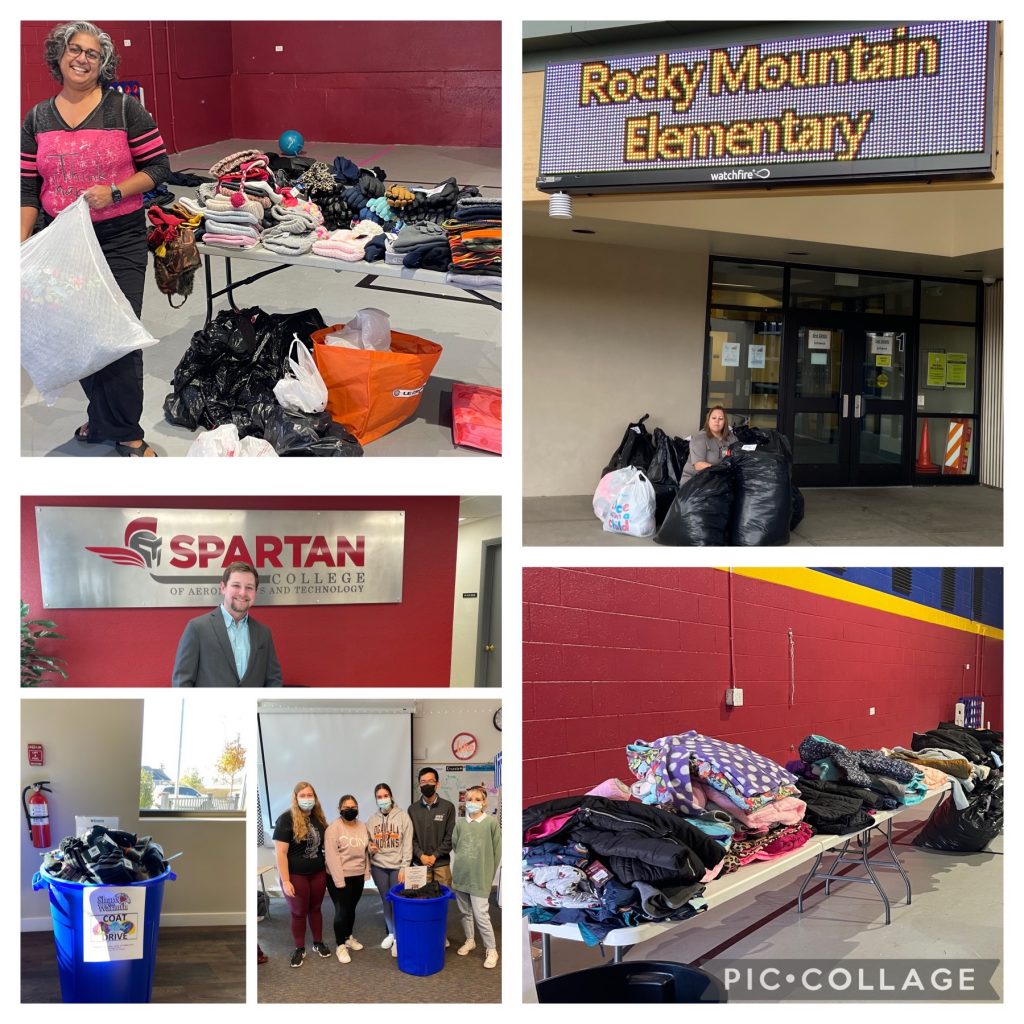 Fill a Backpack for A Precious Child
Every year, our Kiwanis club purchases school supplies and fills backpacks for A Precious Child that are given to children in need of them. Over the years, we have supported A Precious Child on several of their outreach programs.
Move-In Kits for the DreamMakers Project
The club supported the DreamMakers Project, which supports youth aging out of foster care, with move-in kits from purchased and donated household items. We now supply these kits to Anchor House.
Arapahoe Ridge Elementary Giving Tree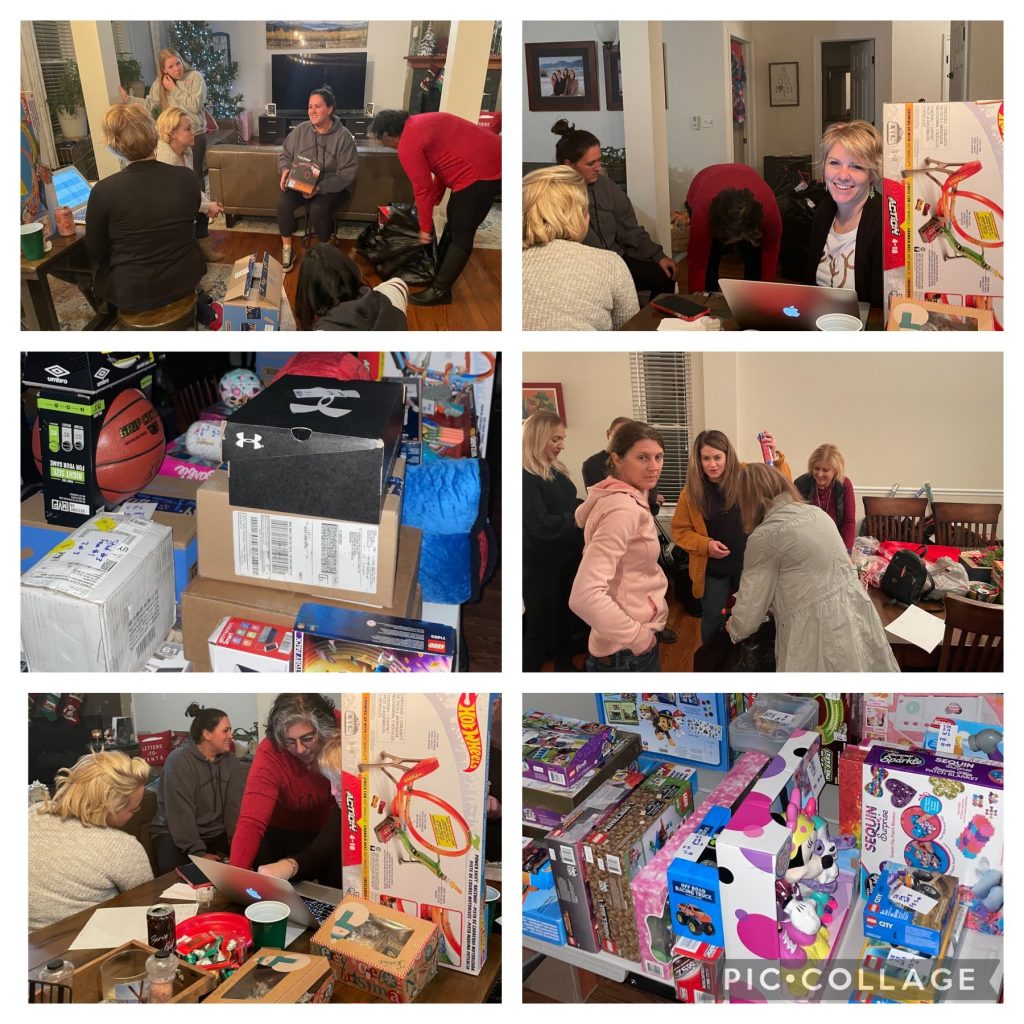 Our Kiwanis club organizes an annual community giving tree for the families the school identifies as the most in need, so that these children feel supported by their community. For this effort, our club won the Signature Project contest for the Rocky Mountain district in 2020. We have continued this project through the pandemic by transitioning to an online registry and organizing a contactless delivery to families.
Teacher Appreciation Contest
For the last two pandemic-filled years, our club was able to remotely conduct a Teacher Appreciation contest where ten teachers were selected from the nominations received and were given an appreciation basket and publicly recognized for their amazing efforts during the pandemic.
Building Toys
Key Club Sponsorships
Key Club International, the largest high school service organization in the world, empowers its members to lead and serve by cultivating leadership skills, developing friendships, and performing community service. Key Club members have a passion for helping others and gain leadership skills they will carry with them for a lifetime. We currently sponsor Key Clubs at Thornton High School, York International, Broomfield High School and Frederick High School.
Adams County Caseworker Appreciation Luncheon
Adams County foster care case workers do SO MUCH! With a grant received from the RMDKF and support from our corporate sponsors, the club was able to thank them with a luncheon for national case worker appreciation month in March of 2020.
Are you ready to join us? Contact us or apply for Kiwanis club membership.